Home Page • About Me • Before & After Images • Services Offered • Repair Issues • Resources
Frequently Asked Questions • Silver Care • Silver Glossary • Shop Views • The Library
Engraving Samples • Testimonials • Work Order.doc / .pdf • Contact

• Electroforming •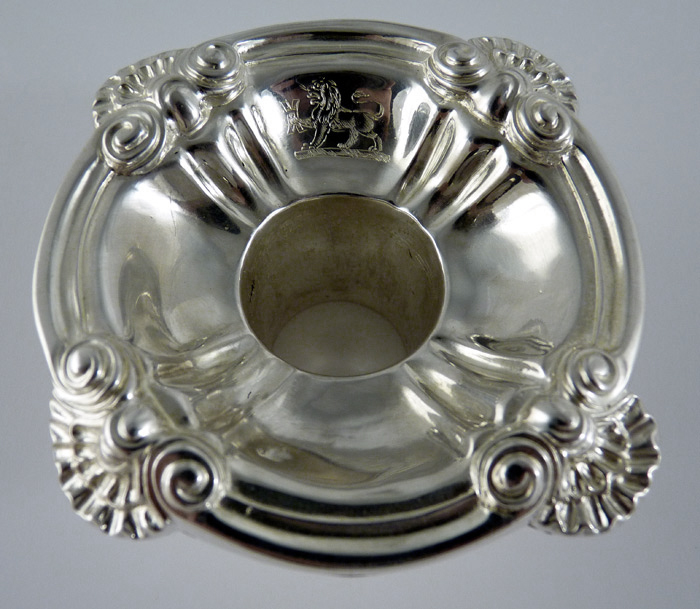 You are looking at a fine silver bobeche that is an exact reprduction from the sterling original. Notice the how crisp the engraving is.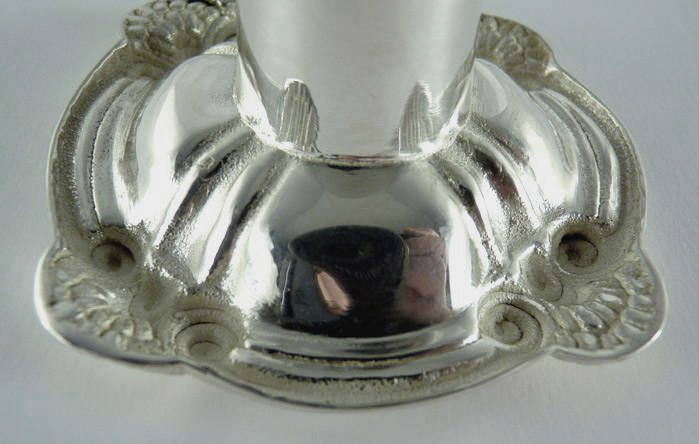 This image shows the nodules that formed while the piece was "growing." This is a natural result of this process. The nodules will then be removed leaving a smooth surface.
Casting would not have reproduced the engraving to this detail. Also, casting would have produced a slightly smaller piece because of shrinkage.
---
Home Page • About Me • Before & After Images • Services Offered • Repair Issues • Resources
Frequently Asked Questions • Silver Care • Silver Glossary • Shop Views • The Library
Engraving Samples • Testimonials • Work Order.doc / .pdf • Contact