---
Organizations / Companies

• Value My Stuff
Silver experts from Sothebys value silver, plated silver, and objects of vertu such as small personal items and Russian silver and Fabergé. Collectible silver includes such items as early spoons, English and Continental tea and coffee sets, candelabras and trays as well as statuary and religious items. Basic appraisals start at $15. Here's an example.

• Silver Appraisals From Antiques Roadshow
A great searchable resource from years of silver appraisals.


• E.B. Horn Co.
Stephen Vaughan
429 Washington St.
Boston, MA 02108
617/542-3902,

---

Flatware Styles
Silver Companies (American)
---
Silver Dealers & Auction Houses
• A.B. Levy
211 Worth Ave.
Palm Beach, FL 33480
561/835-9139

• Greenwald Antiques
28480 Chagrin Blvd.
Woodmere Village, OH 44122
216/839-6100


• As You Like It Silver Shop
3033 Magazine St.
New Orleans, LA 70115
800/828-2311


• Heritage Auction Galleries
1518 Slocum St.
Dallas, TX 75207
800/872-6467


• Beverly Bremer Silver Shop
3164 Peachtree Rd. N.E.
Atlanta, GA 30305
800/270-4009

• M. Ford Creech Antiques
581 South Perkins Rd.
Memphis, TN 38117
901/761-1163


• Carman's Collectables
PO Box 258
Levittown, PA 19059
215/946-9315


• Marsh & Ackerman Antiques
PO Box 373
Swansea, MA 02777
508/675-4889, Cell: 508/277-9942


• Christie's
20 Rockefeller Plaza
New York, NY 10020
212/636-2000


• Online Sterling
2075 S. University Blvd. #280
Denver, CO 80210
720/445-6222

• Drucker Antiques, Inc.
487 East Main Street, Ste. 197
Mount Kisco, NY 10549
914/923-4560


• Reliable Gold
81 Wayland Ave.
Providence, RI 02906
401/861-1414

• Firestone & Parson
8 Newbury St.
Boston, MA 02116
617/266-1858

• Sotheby's
1334 York Ave.
New York, NY 10021
800/813-5968
---
---
See engraving samples here.
---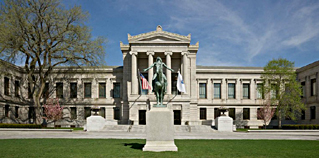 Museums with Major Collections
• Chrysler Museum of Art, USA
• Cleveland Museum of Art, USA
• Dallas Museum of Art, USA
• The Goldsmiths' Company, England
• Historic Deerfield, USA
• J.Paul Getty Museum, USA
• Kremlin Museums, Russia
• Metropolitan Museum of Art, USA
• Milwaukee Art Museum, USA
• Minneapolis Institute of Arts, USA

• Museum of Fine Arts, Boston, USA
• Museum of Fine Arts, Houston, USA
• Museum of the City of New York, USA
• Philadelphia Museum of Art, USA
• Rhode Island School of Design Museum, USA
• Sterling & Francine Clark Art Institute, USA
• Victoria & Albert Museum, England
• Winterthur, USA
• Worcester Art Museum, USA
• Yale University Art Gallery, USA
---
• Antique Silver
A place for dealers & collectors

• ASCAS - Association of Small Collectors of Antique Silver
This is a free association between collectors and lovers of antique silver.

• rec.crafts.metalworking
A discussion group dealing with metalworking subjects.
---
---
---
Restoration Specialists By Medium
---