Home Page • About Me • Before & After Images • Services Offered • Repair Issues • Resources
Frequently Asked Questions • Silver Care • Silver Glossary • Shop Views • The Library
Engraving Samples • Testimonials • Work Order.doc / .pdf • Contact

• Before & After •
Paul Revere Beakers & Christening Bowl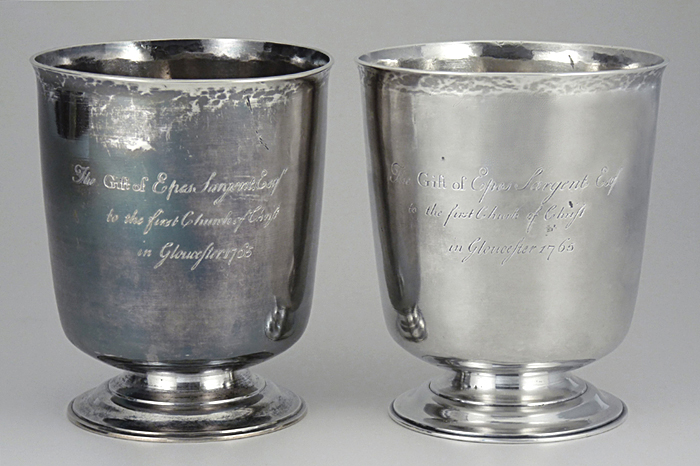 A pair of beakers, the left before polishing and the one on the right after polishing and preserved with Renaissance wax.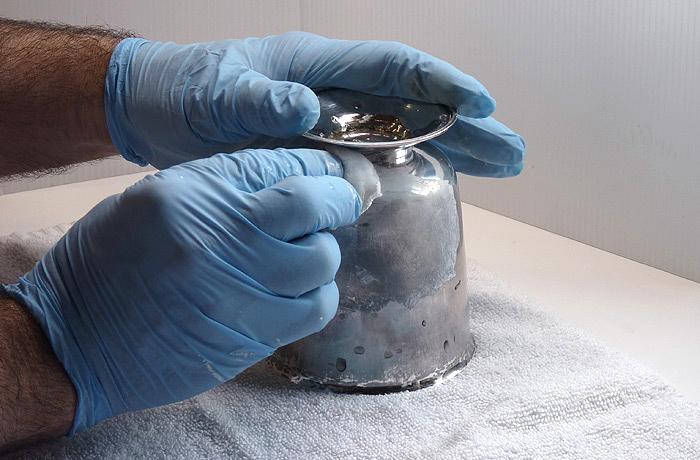 For the polishing process I used nitrile gloves, cotton balls, Q-tips, and Earth Friendly Silver Polish which has a laboratory-quality calcium carbonate base. This polish will maintain the surface condition of the silver under the tarnish without making it glossier.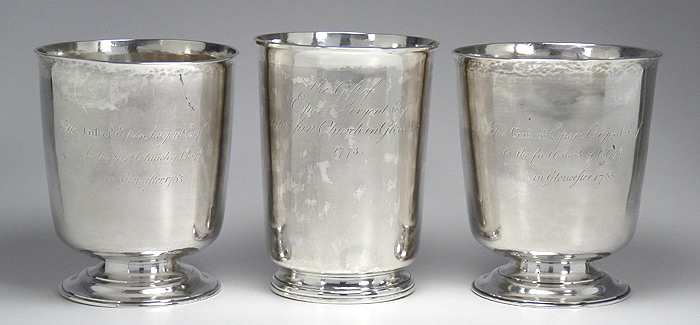 All three beakers polished and preserved. Notice the blotchiness of the firestain which naturally occurred during the making process.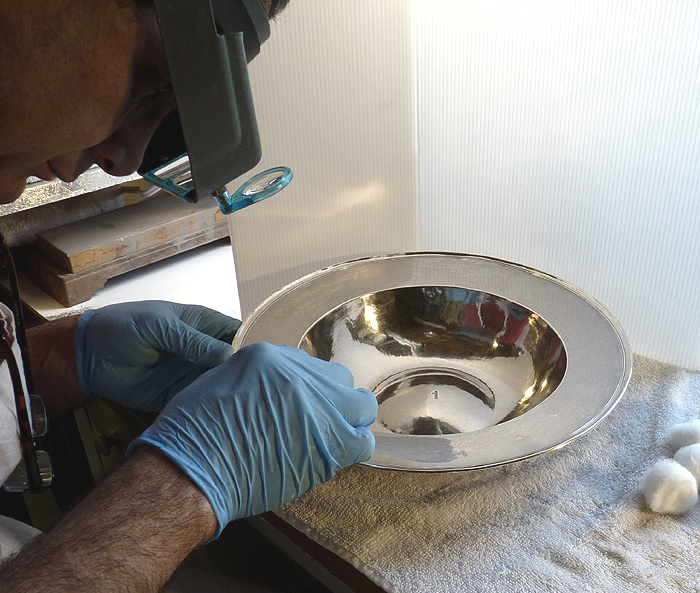 Identical polishing and preservation methods were used on this Revere christening basin for the same museum. Notice the maker's mark inside the basin.
The tedious polishing of one of the Revere beakers. The white translucent panel in front provided contrast, making tarnish easier to identify and completely remove.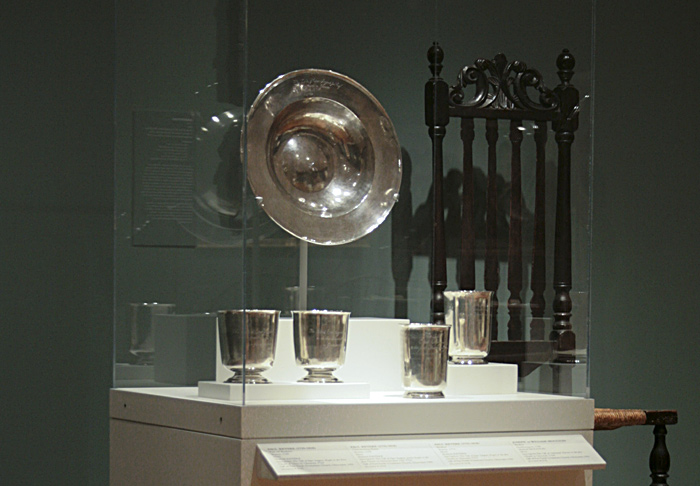 The conserved and preserved Revere silver on display including a Moulton beaker I worked on.
---
Home Page • About Me • Before & After Images • Services Offered • Repair Issues • Resources
Frequently Asked Questions • Silver Care • Silver Glossary • Shop Views • The Library
Engraving Samples • Testimonials • Work Order.doc / .pdf • Contact